Export Operations Specialist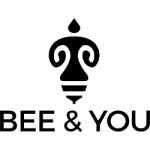 Website beeandyou SBS Bio Solutions / BEE&YOU
BEE&YOU is an awarded bee products company offering 100% natural
We are looking for an Export Operations Specialist reporting to International Sales Manager to be employed in our Istanbul office.
A brief job description of the position and preferred qualifications for the suitable candidates are defined below.
•Analyzing proforma orders,
•Considering risk and stock reserves to be held in appropriate conditions to ensure shipment,
•Ensure the necessary coordination with our suppliers (agents, customs, warehouse etc.)
•Ensure the delivery of the completed production orders and monitoring/coordinating other international transactions,
•Prepare documents to be sent to customers,
•Produce effective solutions to the problems and support to customer in the delivery phase.
Required Skills
•Graduated from Business Administration, Economics or International Trade and Logistics department of universities
•Preferably experienced in export operations or logistics field,
•Fluent in English,foreign language will be an asset
•Dynamic professional with superior communication skills and the ability to follow-up,
•MS Ofiice will be an asset
•Analysis and reporting experience,
•Completed military service for male candidate